Up to 3 FREE Competitive Quotes.
Local & National Companies.
No Fees. No Obligation.
Excellent service by Spray Foam Insulation Quotes Compare! We received 3 quotes within 24 hours of our enquiry and the quotes price was cheaper than what we have enquired ourselves!
Rebecca George
London, UK
We Search For Contractors!

You Compare & Save!

- Simple 60 second application
CLICK HERE TO GET FREE QUOTES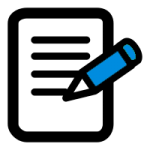 1. Fill In Our Quick & Simple Form
Fill In Our Quick & Simple Online Form In under 60 seconds

2. We Provide Trusted Accredited Installers
We Only Provide Trusted Accredited Installers across the UK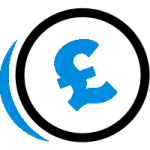 3. Get Up To 3 Free No Obligation Quotes
Get up to 3 FREE no-obligation quotes all in one click. Saving both time & money
Who we are
We are the UK's No.1 spray foam insulation quote comparison site, connecting our customers with top contractors within their area.
Why Choose SprayFoamQuotes Compare
Rather than spending hours searching for quotes, let us do the hard work for you!
Compare Local and National Companies In Just 1 Click

We do not work with sales agents, only accredited installers

Simple 60 second application

No Fees; No Obligation; No Hassle

We only send your enquiry to accredited trusted installers

Regularly check ratings & reviews

Deal direct with accredited installers

Provide unbiased advise on the best insulation suitable for your project
Let's Find Your 3 Quotes
Spray Foam Insulation Quotes, compare's local and national companies all in 1 click, providing you with up to 3 FREE quotes; ensuring we only send your enquiry to trusted accredited installers. Saving you both time and money!
Nationwide
Rather than spending hours searching for quotes we compare local and national contractors, so you don't have to.
Expert Advice
We provide unbiased advice on the best insulation suitable for your project
Trusted Network
We regularly check ratings & reviews to ensure you only get the best contractors for your project
Spray Foam Insulation Has Been Featured On Channel 4 Grand Designs.
Spray foam has been the the No.1 insulation on the market for the past several years.

Frequently Asked Questions
What is Spray Foam Insulation?
Spray Foam Insulation is an insulation and air barrier material that is applicable to lofts, walls, under floors, ceilings, barns, boats, warehouse, commercial properties and seals it against air movement. When sprayed onto the desired surface in a liquid form, spray foam expands and fills all gaps, nooks and crannies. It minimises air infiltration and moisture entrapment, preventing drafts, condensation, cold spots and energy loss.
Do You Compare DIY Spray Foam Products?
We only compare official dealers across the UK who are certified and trained to install spray foam insulation to the highest standards. All contractors apply the foam directly from their purpose built vans and equipped to create complete air seals in the property .
Will Spray Foam Cause My Timbers To Rot?
No.
Open celled foam is breathable, when applied to any surface it allows any moisture present to dry out through evaporation, this is important as timber and masonry surfaces need to breathe to ensure that no damp or rot problems are caused, where as closed cell foam is used when moisture breathe ability is not a requirement such as on metal. However if your timbers are already damp or have some form of rot or woodworm they should be treated and dried first.
Our Magazine
Choosing the best insulation companies are not as easy as you may think. We are here to guide you in
Today we discuss Spray foam insulation vs traditional. Here we go again, another debate on what the
The truth is, there are many factors that contribute to the price and in the past few years, advance
With all great things there comes a great price we must pay. Or is it? We know that money doesn't gr
Not sure who to go with? Do you struggle finding the best spray foam insulation contractor? Or are y
Here are a few ways in which you can keep your little piggies warm whilst not breaking your bank
finding the right kind of insulation for your home isn't as cut and dried as you may think. Here w
So you want to compare open cell and closed cell insulation? Well, you're in the right place. You
See What Our Clients Say...
Excellent customer service, Evergreen power were so helpful ! Everything was done well and quickly and well organised. Very friendly, nice and clean job. We are very pleased with this installation and we could notice the improvement in the temperature immediately wow it's so much better, totally worth it! Thank you so much! I highly recommend !!
Laura Higgins
Service provided was fast, simple and without fuss. I got 3 quotes almost immediately after enquiring and ended up saving £2000!!
Curtis Jackson
Exeter
This spray foam quote comparison site is great it saved me time and allowed me to compare the best companies across the UK for the best quote
Mrs. Steward
St Albans, Hertfordshire
They made the process of finding prices from spray foam contractors that I could trust easy. I would certainly recommend this service to all my friends & family!
Mr Pennington
Old stratford, Milton Keynes
We didn't know who to go with but spray foam quotes compare made it a hassle-free experience for us. Saved hours of searching through this site
Mr. & Mrs. Teminson
Newcastle
Get Up To 3 Quick & Easy Quotes
Rather than spending hours searching for quotes, click the button & let us do the hard work for you!